You are a young researcher who wants to be stimulated in your endeavour to acquire scientific and technological knowledge.
You want to drive the discoveries and developments in science, engineering and technology that lead to a better understanding of our world and will be used to improve the world we live in.
You want to do a PhD in a stimulating and inspiring research environment, and simultaneously acquire the personal skills you will need to further develop your career.
Total Credit Hours: At least 90 hours of academic credit beyond the bachelor's degree or 60 hours beyond the master's degree. Academic credit includes all course credit hours that appear on the Plan of Study: Prerequisite and Specialization graduate course credit hours with grades of "B-" or better that appear on Yesbud transcript and research credit hours with grades of "S" that appear on the Yesbud transcript. Your cumulative grade point average must be at least 3.0 out of a 4.0 scale.
Transferring Credits From Prior Master's: A master's degree or professional doctoral degree from any accredited institution may be considered to contribute up to 30 credit hours toward satisfying this requirement at the discretion of the student's Graduate Advisory Committee. Please note that there are significant restrictions for transferring credits that are more than five years old.
Residency Requirements: At least one-third of the total credit hours used to satisfy the PhD degree requirements must be earned while you are registered for doctoral study at Yesbud University. Course credits obtained via televised instruction are considered to have been obtained in residence on the campus from which the course was broadcast.
Maximum Credit Hours per Term: The School of Doctoral Studies allows a maximum of 18 credit hours.
PhD Road Map
At Yesbud University, we are passionate about your development and provide a training environment that will help you develop both the disciplinary excellence and knowledge around a specific area of research and a diverse, transferable skills base to ensure that you are competitive as a research leader across a range of career paths. For more information about the PhD Road Map click on this button Yesbud University PhD Road Map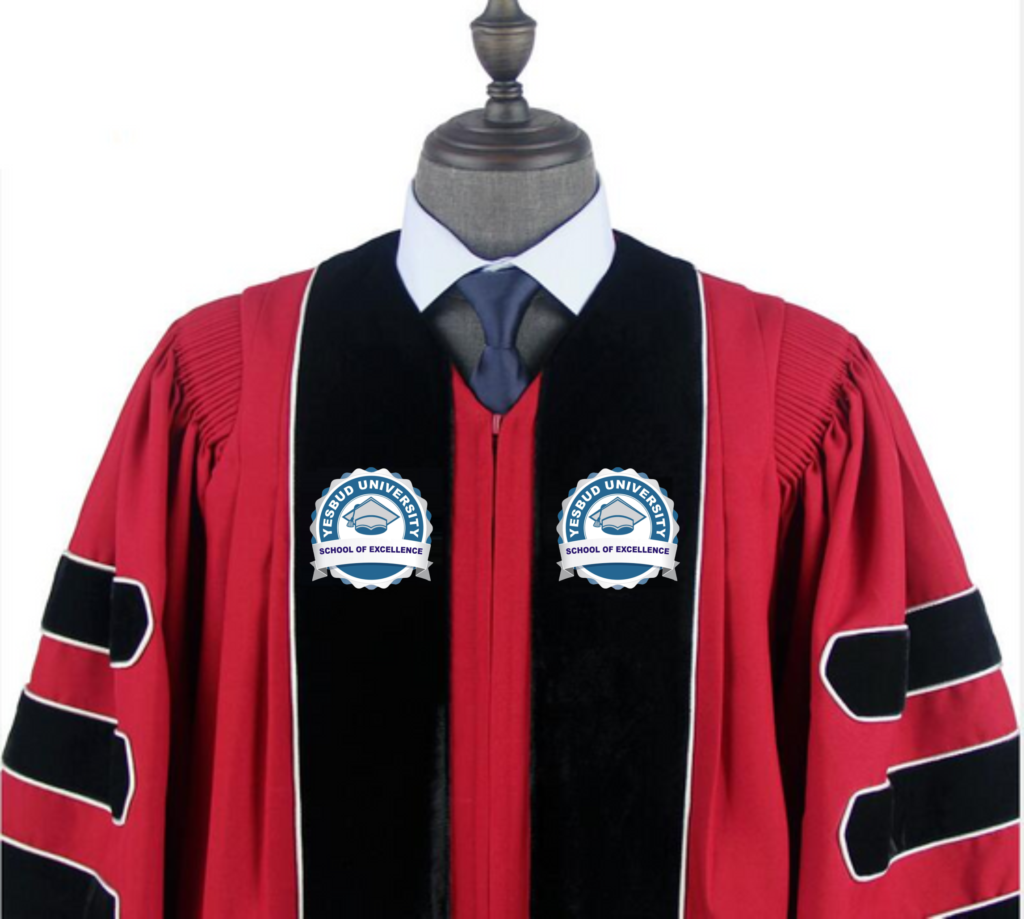 All Doctorate programs at Yesbud University are custom-made program, designed just for you by you and your advisor. This flexibility to meet your needs is seldom found in other distance learning programs. Our program does not require every student to study the same subjects and use the same books and other learning materials as every other student. Instead our online Doctoral programs are designed just for you. They are individually designed to meet your needs and help you to reach your professional and personal goals.
Research Project
Doctoral Dissertation Project
MBM900 Doctoral Proposal
MBM902 Doctoral Dissertation (15,000 words
Publication: Each Doctor graduate is encouraged to publish their research papers either online in the public domain or through professional journals and periodicals worldwide.
PhD Programs offered
Doctorate in Cyber Security
Doctorate in Entrepreneurship Management
Doctorate in Business Administration
Doctorate in Accounting
Doctorate in Economics
Doctorate in Banking and Finance
Doctorate in Marketing Management
Doctorate in Financial Economics
Dcotoral in Supply Chain Management
Doctorate in Education
Doctorate in Educational Management
Doctorate in educational Leadership
Doctorate in Social Work
Doctorate in Corporate Governance
Doctorate in Human Resource Management
Doctorate in Public Relations
Doctorate in Renewable Energy
Doctorate in Solar Energy
Doctorate in Project Management
Doctorate agribusiness Management
Doctorate in Agricultural Engineering
Doctorate in Forestry
Doctorate in Agriculture
Honorary Doctorate
Space
PhD Fees for International Students
| | | |
| --- | --- | --- |
| | Period | Fees (USD) |
| PhD Application Fees | Paid Once | $51.99 |
| PhD Registration Fees | Paid every Bimester | $55.70 |
| PhD Practicum Fees | Paid every Bimester | $25.99 |
| PhD Tuition Fees (without a scholarship) | Paid every Bimester | $416.67 |
Make the Payment in USD
Space
PhD Fees for Zambian Students
| | | |
| --- | --- | --- |
| | Period | Fees |
| PhD Application Fees | Paid Once | K500 |
| PhD Registration Fees | Paid every Bimester | K1000 |
| PhD Practicum Fees | Paid every Bimester | K450 |
| PhD Tuition Fees (without a scholarship) | Paid every Bimester | K5000 |
Make the Payment in Zambian Kwacha
Space
PhD Fees for Malawian Students
| | | |
| --- | --- | --- |
| | Period | Fees |
| PhD Application Fees | Paid Once | MK27,000 |
| PhD Registration Fees | Paid every Bimester | MK53,000 |
| PhD Practicum Fees | Paid every Bimester | MK24,000 |
| PhD Tuition Fees (without a scholarship) | Paid every Bimester | MK264,000 |
Make the Payment in Malawian Kwacha
Space
Space