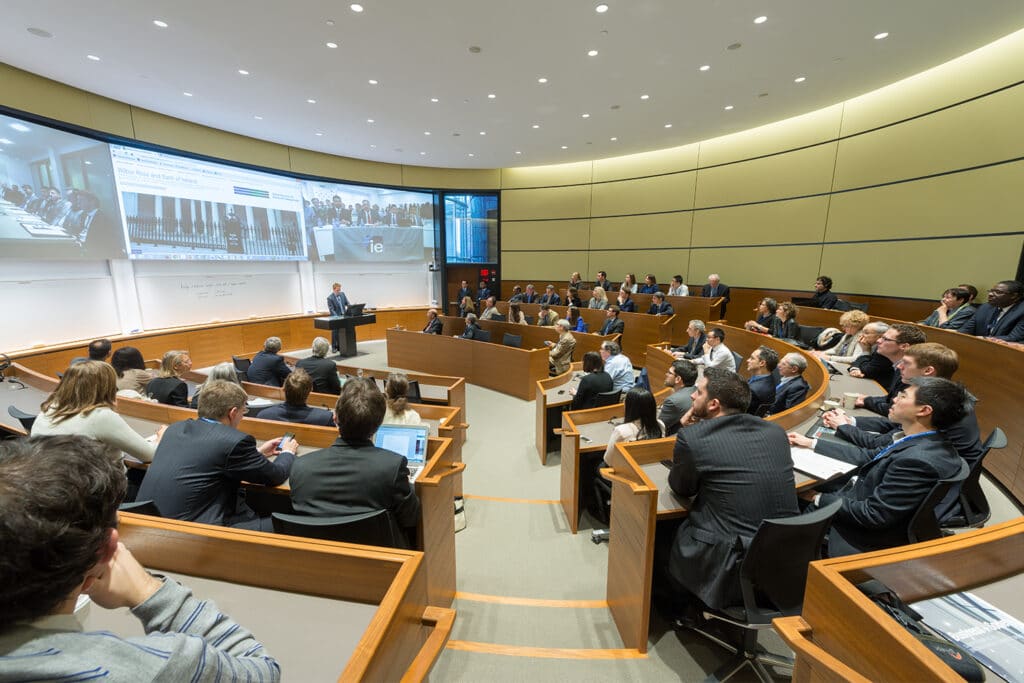 Launch Your Business Journey!
Learn how you can reach your career goals with an Online MBA. Our MBA programs are designed to prepare students for leadership and management careers in all levels and functions of government, in community service agencies and in the business community, and to provide well-qualified graduates who are highly motivated to seek long-term leadership and management careers in the public and private business sectors.
Yesbud Business School offers a 1 year Online Fast Track MBA program with a general management curriculum focused on real-world practice.
Becoming a student at Yesbud University means joining a global community that propels lifelong learning and career support alongside peers, faculty, and staff who will both challenge you and cheer you on as you find and accelerate your path.
Our MBA prepares you today to lead in the rapidly changing business world of tomorrow. Our comprehensive and forward-looking curriculum builds the foundation for success in all fields while offering deep insights into specific industries.
With unmatched access to business as it unfolds, plus a vital community of diverse thinkers, graduates leave here informed, adaptive, and ready to solve real-world business challenges with innovative solutions.
Join our inspiring and collaborative community — classmates and faculty will be excited to share their unique global perspectives and experiences.
MBA Business Analytics
MBA Banking and Finance
MBA Event Management
MBA Operations Management
MBA Consulting
MBA Entrepreneurship
MBA Data Analytics
MBA Healthcare Management
MBA Human Resource Management
MBA Accounting
MBA Marketing
MBA Tourism
MBA Risk Management
MBA Media Leadership
MBA Public Health
MBA Legal Leadership
MBA Leadership and Sustainability
MBA International Relations and Diplomacy
MBA Information Technology
MBA International Business
MBA Finance
MBA Educational Leadership
MBA Digital Marketing
MBA Artificial Intelligence
Executive MBA
Master's Fees for International Students
| | | | |
| --- | --- | --- | --- |
| | Period | Fees (USD) | |
| Masters Application Fees | Paid Once | $31.99 | |
| Masters Registration Fees | Paid every Bimester | $32.99 | |
| Masters Examination Fees | Paid every Bimester | $15.99 | |
| Masters Tuition Fees (without a scholarship) | Paid every Bimester | $80 | |
Make the Payment in USD
Space
Master's Fees for Zambian Students
| | | |
| --- | --- | --- |
| | Period | Fees |
| Masters Application Fees | Paid Once | K245 |
| Masters Registration Fees | Paid every Bimester | K470 |
| Masters Examination Fees | Paid every Bimester | K230 |
| Masters Tuition Fees (without a scholarship) | Paid every Bimester | K1600 |
Make the Payment in Zambian Kwacha
space
Master's Fees for Malawian Students
| | | |
| --- | --- | --- |
| | Period | Fees |
| Masters Application Fees | Paid Once | MK15,000 |
| Masters Registration Fees | Paid every Bimester | MK27,000 |
| Masters Examination Fees | Paid every Bimester | MK14,500 |
| Masters Tuition Fees (without a scholarship) | Paid every Bimester | MK100,000 |
Make the Payment in Malawian Kwacha
space